In the wake of recent events within the Virginia state government, multiple universities in North Carolina are taking part in a sweeping review of old yearbooks and photographs. These reviews are part of a larger effort to make sure that any questionable images, such as students with blackface or other disturbing images, be ackowledged and dealt with. Elon University is one of the schools taking part in this self-evalution, as is Wake Forest University in Winston Salem, N.C. Students, teachers and library workers at Elon are all involved with this project, and are doing their part to make sure that the university remembers its past.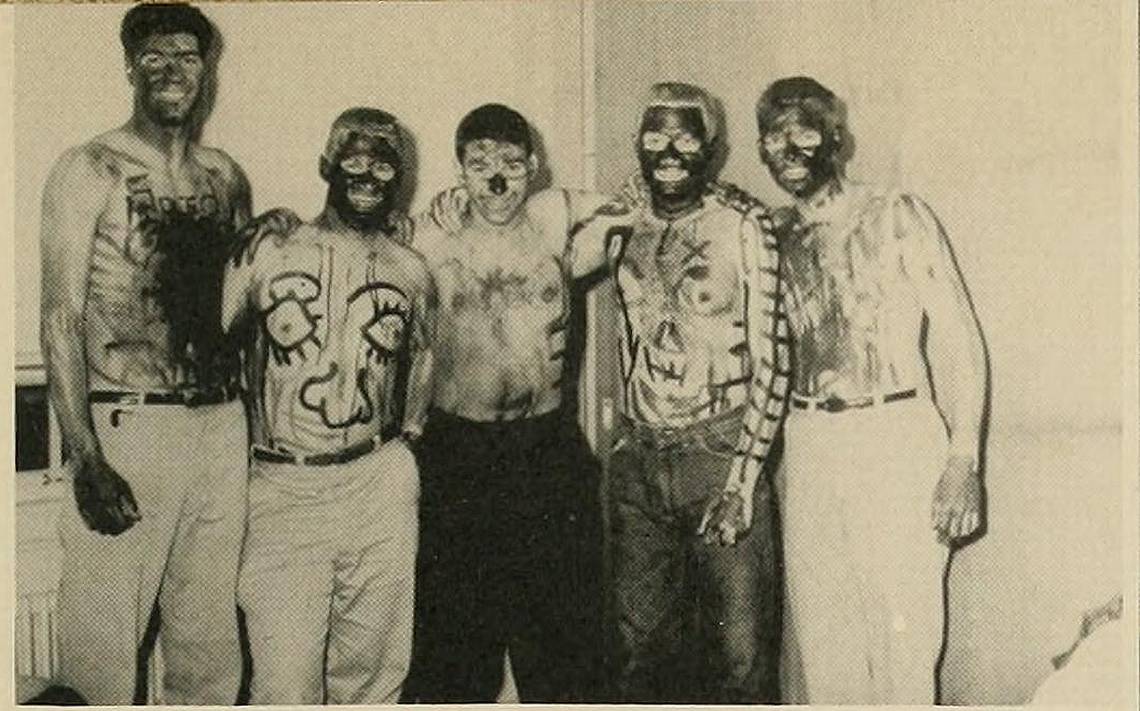 A photo from the Sigma Phi Beta fraternity yearbook page in Elon's 1957 yearbook. (Courtesy of Elon University)
The Committee on Elon History and Memory includes a mixture of 12 faculty, staff and students who have the goal of sustaining and continuing the job of engaging the university community in an ongoing conversation about our institutional history, as well as strategies for collection in the Elon University Archives. According to committee Chair Charles Irons, the committee was actually formed prior to the yearbook issue coming to light.
"The committee predated the question about yearbooks, and the yearbook part is only incidental to the life of the committee," Irons explained. "It's the committee on Elon History and Memory, which we (University officials) asked for a little over a year ago. President Connie Book, one of the first things she did over the summer was call the committee in to being and it has the much broader question about looking at the ways Elon has told its story over time, ways that we have left a lot of stories out, a lot of people out, and ways that we might do better in the future."
Why is it important for Elon to review material from its past?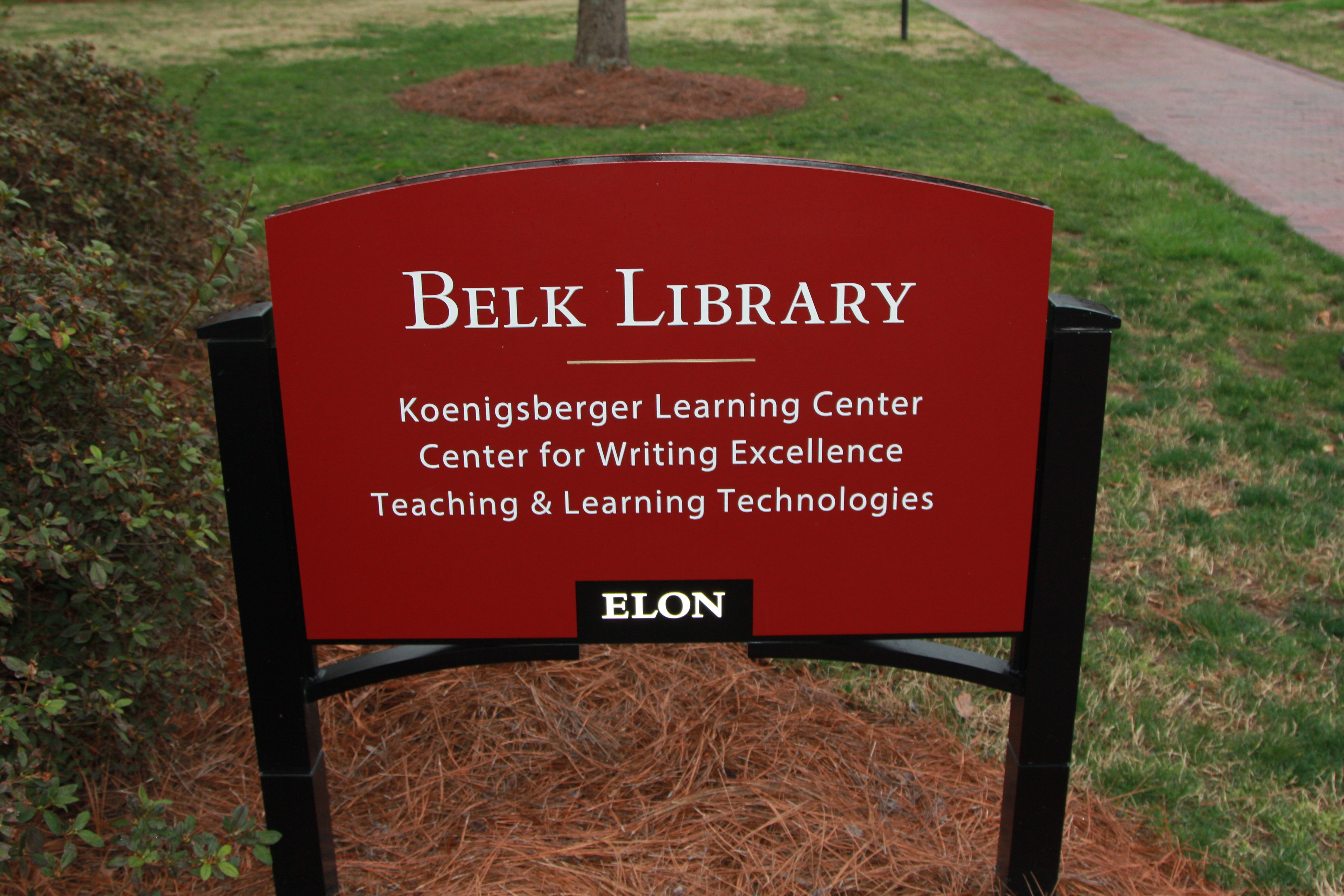 All previous Elon yearbooks are kept in the archives section of Belk Library.
Many members of the Elon community supported the idea that it is important to learn from these past events if we are to avoid making similar mistakes in the future.
"It just helps us to learn more about a world that was before our time," said Elon Student Body President Kenneth Brown Jr. "It lets us to know what was the social norms of the time in the past, and just looking at the evolution of Elon and the evolution of an institution just seeing how far we've come, while given that there's more work that we have to do. How far we've come from just a long way. While yes, opening a co-ed school back in 1889 was unheard of in the south or anywhere, it's still like the racial implication and not having a black student come until the 1960s and stuff like that."
Irons echoed that sentiment, emphasizing the importance of an institutions past on their image. "The stories that we choose to tell about ourselves indicate who we are, who we think we are and who we hope to be," said Irons. "Every college and university in the United States right now, and I think it's even broader than higher education, in our country right now, is examining their past in a critical way and thinking about the stories and the myths that we've told about ourselves."